Knowing how to water your lawn the right way will save you money and time. It is an undeniable fact that water is very important to lawns. However, too little or too much of it can harm your lawn. Leaving your sprinkler running the whole night till dawn is a sheer waste of precious resources and only makes the conditions for conducive for diseases. Watering your lawn light only sets it for troubles, especially during the hot weather. Here is a look at some lawn watering basics that you should be well acquitted with if you want to have a lush green beautifully looking lawn at your home.
Water your lawn on when necessary
Just because water is essential for your lawn doesn't mean that you water it all day and night long. Rather do so when your lawn needs it. Besides conserving water, there are many other reasons why limiting the amount you are giving your lawn is necessary. Over watering affects the health of your lawn in an undesirable way and can be the onset for the development of diseases and fungus. There are some types of lawns that demand more water while environmental factors like wind, temperature and humidity will also dictate when to water your lawn. You should be able to tell when your lawn needs water. This is more so when you see it starting to show off that blue gray tint while the plant's older leaf blades starts wilting or curling up. If someone steps on the lawn and the footprints remain on it for a longer time than usual, i.e. the grass fails to 'bounce back'; this is an indicator that some watering is needed.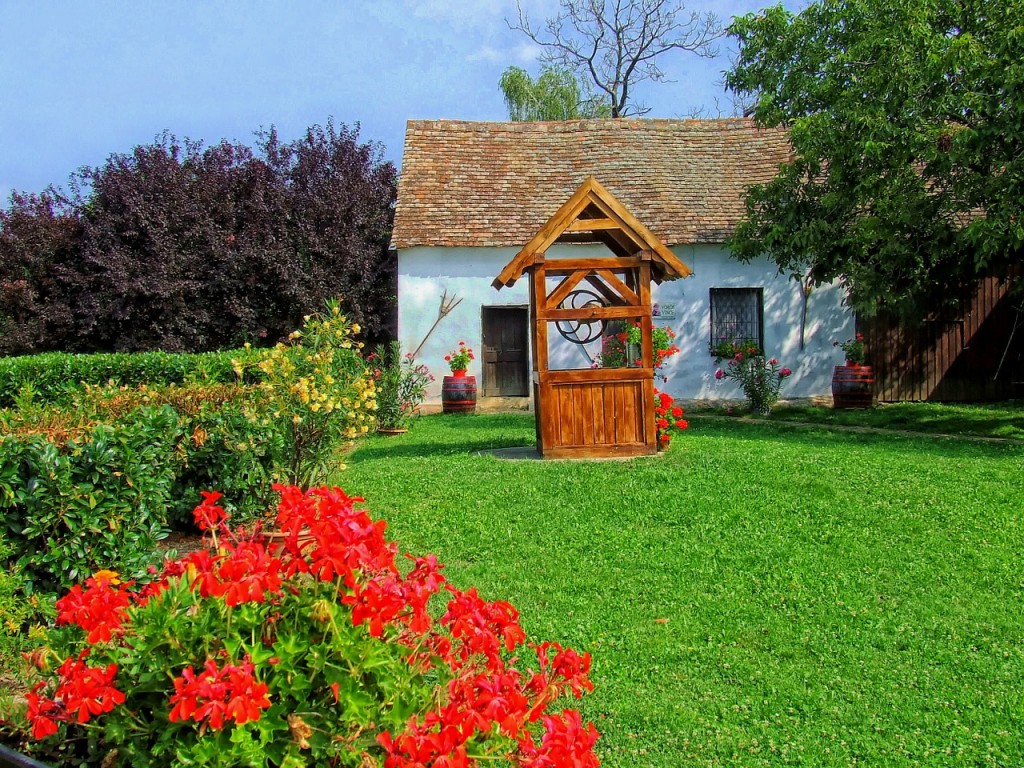 Deep watering is essential
Deep watering of the lawn is essential as this is the only way you can be sure that the water is able to penetrate up to the root zone. Doing so encourages deep root growth, which is essential for the health growth and development of your lawn. Watering the lawn shallowly on frequent basis only encourages germination of weed, which can attack your lawn. In addition, this also makes the roots of the grass to grow shallow and this only increases the susceptibility of your lawn to certain diseases and drought. You should be able to determine how much water is needed depending on the type of soil to ensure that it penetrates deeper.
Water your lawn evenly
Besides knowing when to water your lawn, it is also of paramount importance that you do the watering evenly as well. Sprinklers are actually ornery things because they don't put the water equally on the ground. You must ensure that the water you are watering is actually going where it is needed. To achieve this, it is essential that you consider placing some few empty cans of sound around the lawn. They run the sprinkler for like 20 minutes and check whether the water has collected in the cans evenly. If it does, then you should be sure that your sprinkler is definitely doing a good job.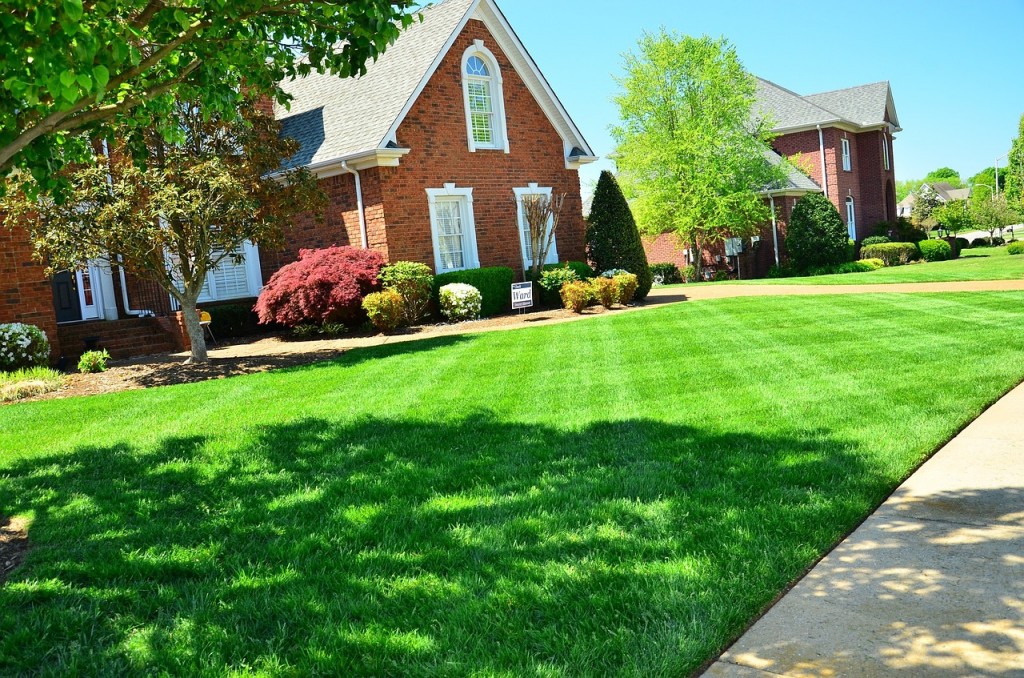 Water in the early morning hours
When you are watering your lawn using sprinklers, some of the water tends to evaporate even before it has landed on the ground. When the day is hot and windy, there is a high likelihood that a substantial amount of water won't be reaching the ground. Watering your lawn in the early morning hours helps in significantly reducing the amount of water that is lost to evaporation. Do your watering when the wind is calm and the air is cool and this can only be in the early morning. Also, make sure that you are not watering your hot with hot water, which can be the case when watering on hot days when water inside the hose is usually very hot.
Aim the sprinkler right to the lawn
Your lawn is the only one that needs watering and certainly not the streets or the sidewalk. As such, you will need to aim your sprinklers well to avoid watering the unnecessary places. This requires that you adjust your sprinklers slightly and as necessary and doing so is going to save you a substantial amount of water by minimizing wastage. Avoid watering your patio, sidewalk, driveway or the streets.
Don't create a runoff
Despite targeting their sprinklers on the lawn, some people keep watering until some water starts running off the lawn and finds its way into the driveway or street. Besides wasting a lot of water, creating a runoff don't benefit your lawn in anyway. In case the water has started running off and you haven't given your lawn deep watering, it is advisable that you turn off the water for about 20 minutes or so and let the water to be absorbed by the ground. Remember that the rate at which soils absorb water differs from one type of soil to the other.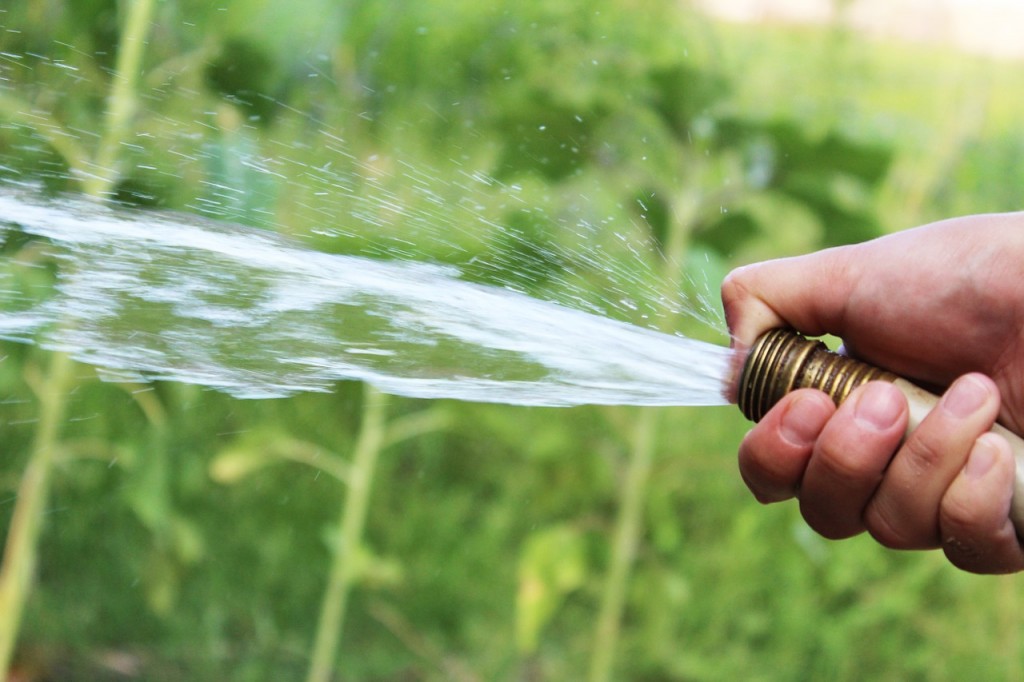 Don't water your lawn when it is raining
Doing so will definitely not make any sense and it is just wasteful. You just need to let the rain do the watering work for you. It is even advisable that you install a sensor that detects rain if you are using a timed sprinkling system. Furthermore, if you expect the rain to fall later the next day or sometime in the day, you really don't have to water your lawn as it will be just fine no matter if it has that stressed out look.
Using a rain barrel is necessary
When watering your landscapes and gardens, using a rain barrel is something that you should really consider doing. When properly installed, a rain barrel will harvest the rain water as it falls on the gutters and ensures that you have ample water for watering your landscape areas and gardens. By being able to capture the rain water, this will help a lot in reducing run off which can pick up oils, garbage, pesticides and other pollutants like fertilizers that can have undesirable effects.

GreenWorks 25022 12 Amp 20-in 3-in-1 Electric Lawn Mower
Garden Hose Nozzle / Hand Sprayer – Heavy Duty 10 Pattern Metal Watering Nozzle – High Pressure – Pistol Grip Front Trigger – Flow Control Setting Knob – Suitable for Car Wash, Cleaning, Watering Lawn and Garden – Ideal for Washing Dogs & Pets
Lawn Gone!: Low-Maintenance, Sustainable, Attractive Alternatives for Your Yard