Once you are done 'planting' the tubers in the container, cover with a compost mix over them and the compost should be between 4 and 6 inches. The potatoes will sprout after a few weeks and it is essential that the environment is warm enough to encourage faster growth of the potatoes. As the potatoes continue sprouting in the container, keep placing more compost over them until the compost level has reached about 2 inches below your container from the top. Adding compost is like earthing up and will help in protecting the tubers from light, which can damage them and potato plants from the harmful frost. These two play an essential role in ensuring your crop grows successfully.
One of the main challenges of growing potatoes in containers is watering. It is important you note that you will need to water the potatoes regularly since the soil tends to dry up much quickly when in the container compared to the one on the ground. However, you will need to be very careful not to over water your crops as this would have not so good results. When watering, try to do so straight in the soil otherwise the water will just be running out of the container and spilling on the floor.
Harvesting will essentially depend on the variety of potatoes you planted. When it comes to the first earliest and the second earliest, harvesting can be done right after the plants have stopped flowering. You don't have to harvest everything at once as you can just take the potatoes you want and just leave the rest in the soil.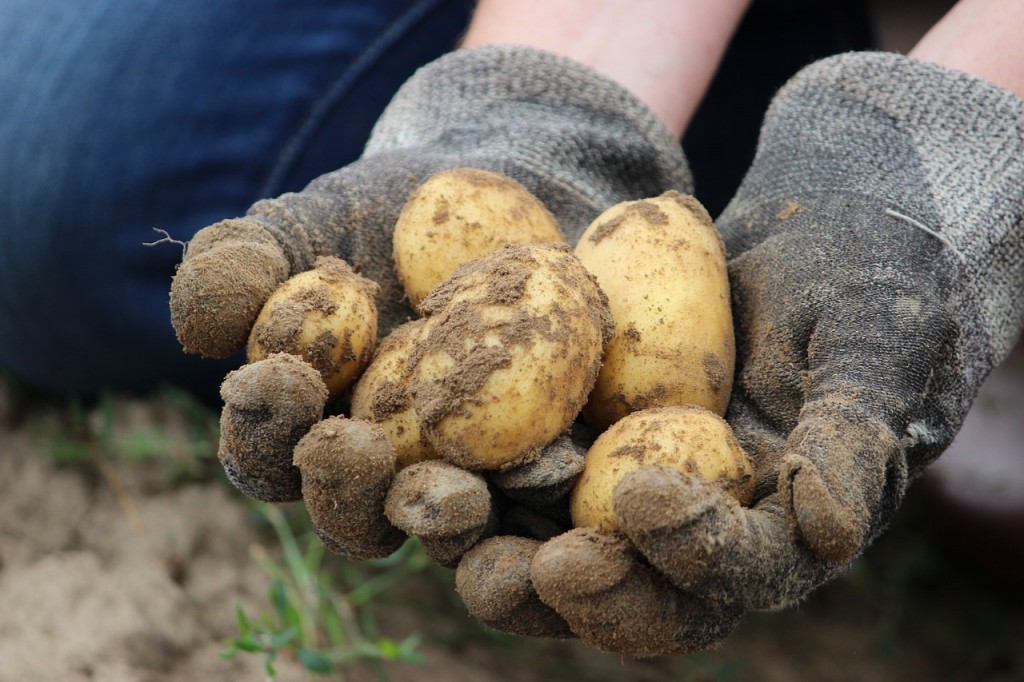 As far as main-crop potatoes are concerned, you can harvest them once their tops have dropped and withered away. Before you take in the potatoes for storage in your house, ensure that they have dried well. Growing potatoes in containers is simple and fun. In addition, it is much easier to protect your crop from pests which can be quite challenging if you have planted them in the garden. You can get your seeds from specialty organic growers or nurseries. There are many varieties of potatoes you can grow in containers and get a great and satisfactory harvest.