How to care for your tomato seedlings
After the tomato seedlings develop true leaves, it is a high time to ensure that you start feeding your seedlings. You can use liquid fertilizer at least once in a week but ensure that you are using only the best fertilizer and dilute it accordingly as per the manufacturer's recommendations. At this stage, light is one of the most critical elements.
Ensure that that the tomato seedlings are kept close to the lights and should also be rotated accordingly especially when they start showing as if they are growing as they lean in a certain direction. The stems of a tomato plant tend to grow studier when tossed by the wind and you can have a wind simulation at your indoors by using a fan.
Transplanting the tomato seedlings outdoors
Once your tomato seedlings are ready for transplanting in the garden, it is essential that you do the transplanting on an overcast or cool day. Make sure that you plant them much deeper than the way you had planted them in the pots to ensure that new roots form along the stem buried in the soil. If your garden doesn't allow you to plant them deep in the soil, you may still consider planting them in a furrow, sideways.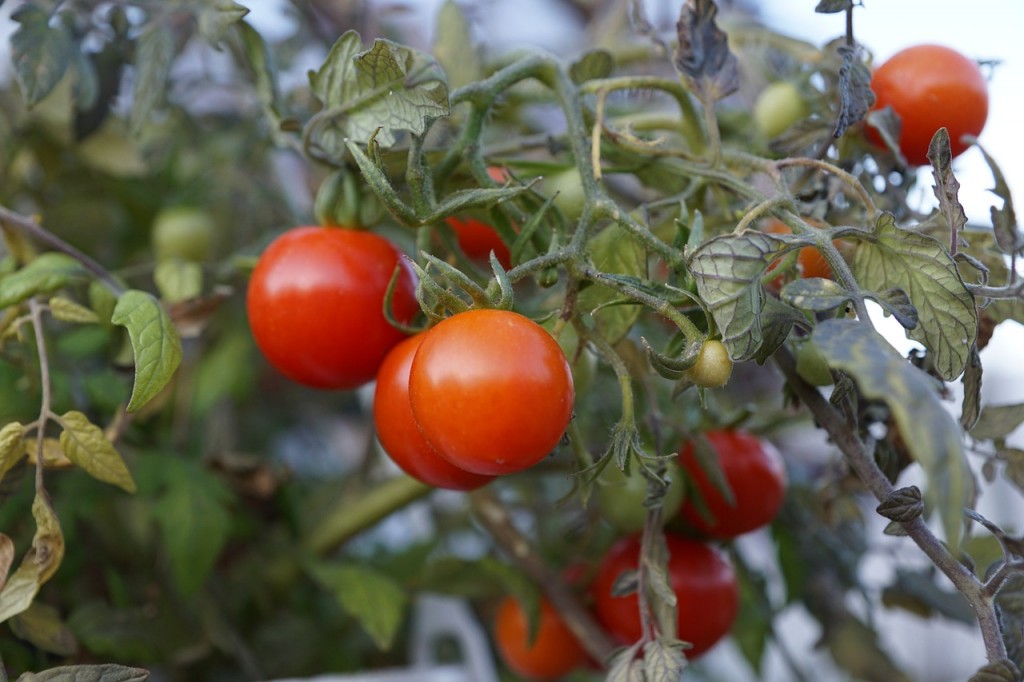 After you are done with transplanting your tomatoes, it is very important that you take good care of them. Ensure that you water them regularly and that the soil has all the nutrients they need to facilitate their growth. Remember that growing tomatoes from seeds are vulnerable to diseases both on the leaves and fruits and you can avoid this by ensuring that your tomatoes are strong and healthy at all times.
Tomato Growing – From Seed To Harvest
Ferry-Morse 3140 Organic Tomato Seeds, Beefsteak (600 Milligram Packet)
Seeds of Change 06465 Certified Organic Early Roma Tomato
OSU Blue Tomato- 5 Seeds – The Worlds 1st Blue Tomato,Rare
Tomato Planting How to grow tasty tomato (Gardening made easy, seed planters, container herb gardening)